Golf Course Social Media Marketing
Stop paying them for social media "service". Start utilizing advanced strategies to promote your offers to new customers with targeted campaigns.
Elevated social media marketing
Utilize advanced social media marketing tools to find new customers and target them with campaigns tailored to their needs.
Re-market existing golfers
Customers that visit your website or open an email can be targeted with a re-marketing campaign to further increase impressions for your club.
Integrated website tools allow you to generate content, share to your social network, and drive more website traffic.
It can take time to master the nuances of each social media advertising platform. We are experts in the most effective platforms for golf courses, including  Facebook and Instagram. We use our knowledge to develop an effective strategy that helps you reach your goals on the social advertising platforms of your choice.
We've developed hundreds of creative ads for our clients to drive engagement, traffic, and conversions for a variety of different offers. Keeping your brand and style guide in mind throughout the creative process, we use our design expertise and proven copy creation skills to develop optimized ads for your offers.
Budget management is one of the most complex aspects of paid social marketing, but our seasoned team knows exactly what to do. We incorporate best practices into your bidding strategy that drive results from your ads while minimizing your cost per desired action.
We get it—you don't have the time to consistently monitor the performance of your paid social campaigns. That's why we're here. We regularly check on your campaigns, noting improvements and areas for optimization. We also implement A/B tests to detect which ad features are driving the most results and then optimize your ads accordingly.
We make sure that you're informed about the status of your campaigns and individual ads on a regular basis, sending you full reports of all relevant data and KPIs. Additionally, we provide performance analysis from our paid social media advertising experts. Using the results from these reports, we optimize your campaign strategy to ensure that we're hitting every opportunity available.
Get your business in front of people where they are
Why re-market to people with Facebook ads?
We're in a battle for attention and users on Facebook are looking for something to pay attention to. Our platform offers granular targeting and traceable cost per acquisition metrics that allow us to retain the user's attention and provide maximum return on investment.
Want to learn how one of our clients turns $50 into $2,000 monthly?
Paid Marketing Management
Website & Email Integrations
Read our latest Case studies and articles
Your website design is important because your customers care about design. Whether consciously or not, we all react to visuals,
Read More »
Millions of dollars leave the Philadelphia Area Golf Market EVERY YEAR? What if I told you that, overnight, the equivalent
Read More »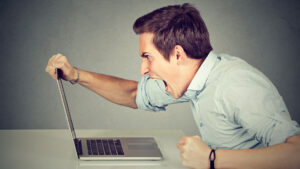 It has been a while since I have posted an article, and my goal in 2022 was to communicate in
Read More »