Accelerated Golf Analytics​
Drive your business with real data
No more guessing at the performance of a particular strategy. Take advantage of powerful golf analytics and drive your golf business with real data.
No strategy is a good strategy without data
We go beyond the basics of golf analytics to give you the insights you need to drive past the competition
Your website is the hub of your digital footprint. Understanding how users find and interact with your website is crucial to building a digital strategy.
Each campaign you deliver sends signals back to your business that helps you to understand your next move. Don't let these signals pass by.
These are your customers and getting to know them better will only drive more success for you and a better product for them.
Rounds & Revenue Analytics
Know where are your rounds coming from and understand the associated margins.  
Drive your business with real golf analytics
Key Performance Indicators
We help you truly know your golfer
Our system is designed for you to gain the advantage and know the following for each golfer that visits your facility
What are your customers interested in?
How are your customers finding your business?
Where are your customers located?
How well are you converting traffic to sales?
Read our latest Case studies and articles
Case Study: Dolphin Head Golf Club Club Details 18-hole semi-private golf club in Hilton Head, SC. The club operates three
Read More »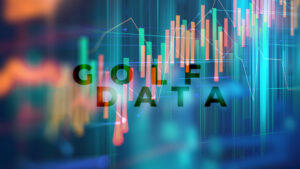 The booking engine that sits on a golf courses website is the hub for the most effective data collection point
Read More »
GolfBack was founded in 2020 by the owners of Brown Golf – John M Brown, CEO, Jason Harshbarger, CFO, Lee Arroyo and
Read More »