Accelerated Golf Analytics
Drive your golf business with real data
No more guessing at the performance of a particular strategy. Take advantage of powerful golf analytics and drive your golf business with real data.
No strategy is a good strategy without
data
GolfBack goes beyond the basics of golf analytics to give you the insights you need to drive past the competition
Your website is the hub of your digital footprint. Understanding how users find and interact with your website is crucial to building a digital strategy.
Each campaign you deliver sends signals back to your business that helps you to understand your next move. Don't let these signals pass by.
These are your customers and getting to know them better will only drive more success for you and a better product for them.
Rounds & Revenue Analytics
Know where are your rounds coming from and understand the associated margins.  
Drive your business with real golf analytics
We help golf courses truly know thier customers
Our system is designed for you to gain the advantage and know the following for each golfer that visits your facility
What are your customers interested in?
When do your golfers like to play? | Are your golfers motivated by time or price? | What apparel and equipment do your golfers prefer? | Which communications do your golfers respond to most? 
How are your customers finding your business?
How many golfers visit your site through social media? | How many golfers find you through an organic search? | How many golfers open and click through your email campaigns? | | How many golfers book online?
Where are your customers located?
Which golfers are local? | Where is the most non-local play coming from? | Are you tailoring your message based on their location?
How well are you converting traffic to sales?
How well do your social campaigns convert to a sale? | How many golfers view your online inventory and don't make a purchase? | How many leads has your website produced for membership and events?  | How many purchases are a direct result of an email campaign?
Key Performance Indicators
Related case studies and articles
Your website design is important because your customers care about design. Whether consciously or not, we all react to visuals,
Read More »
Millions of dollars leave the Philadelphia Area Golf Market EVERY YEAR? What if I told you that, overnight, the equivalent
Read More »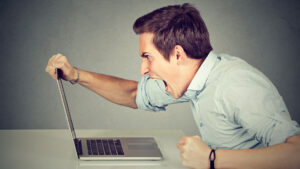 It has been a while since I have posted an article, and my goal in 2022 was to communicate in
Read More »